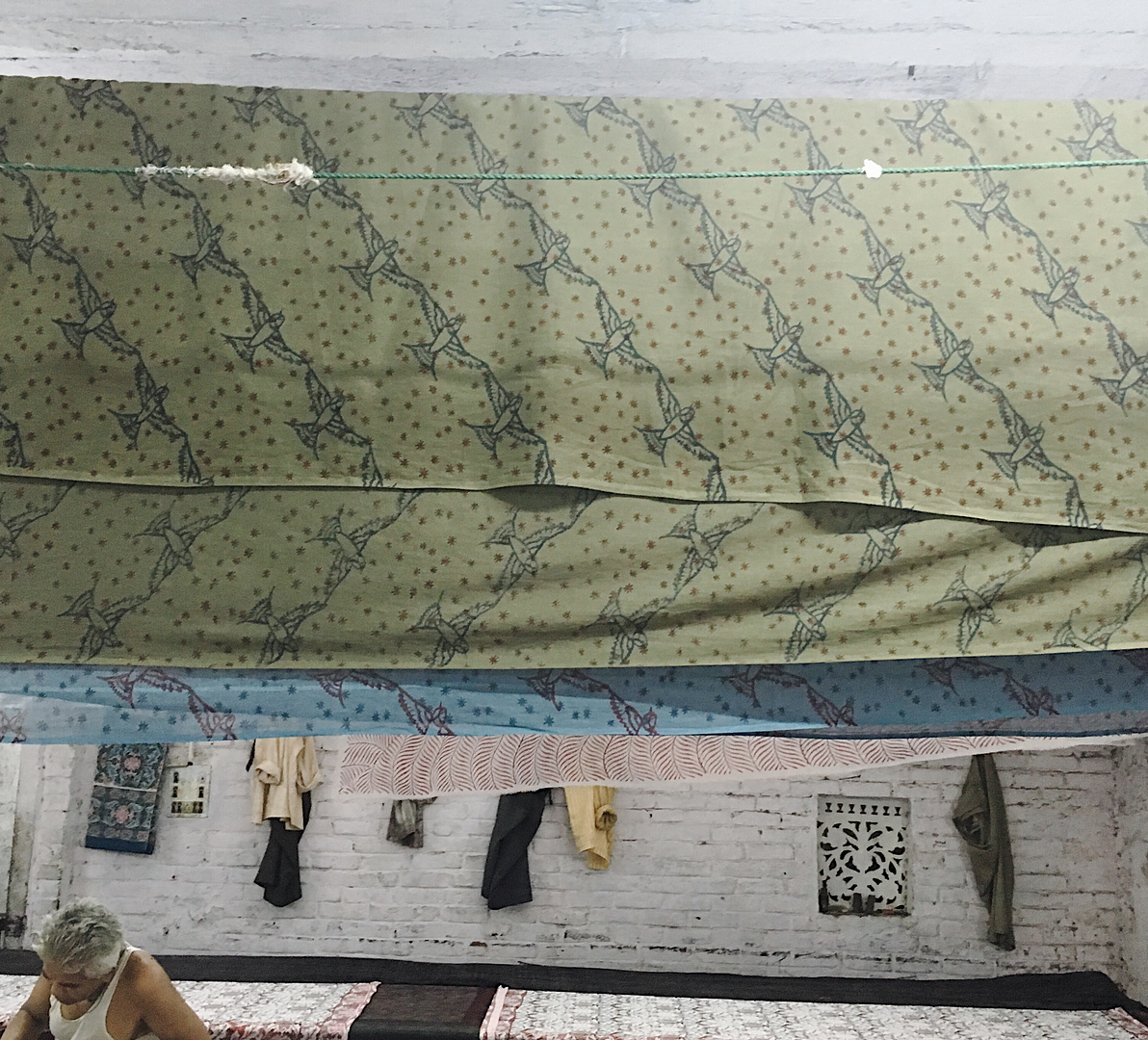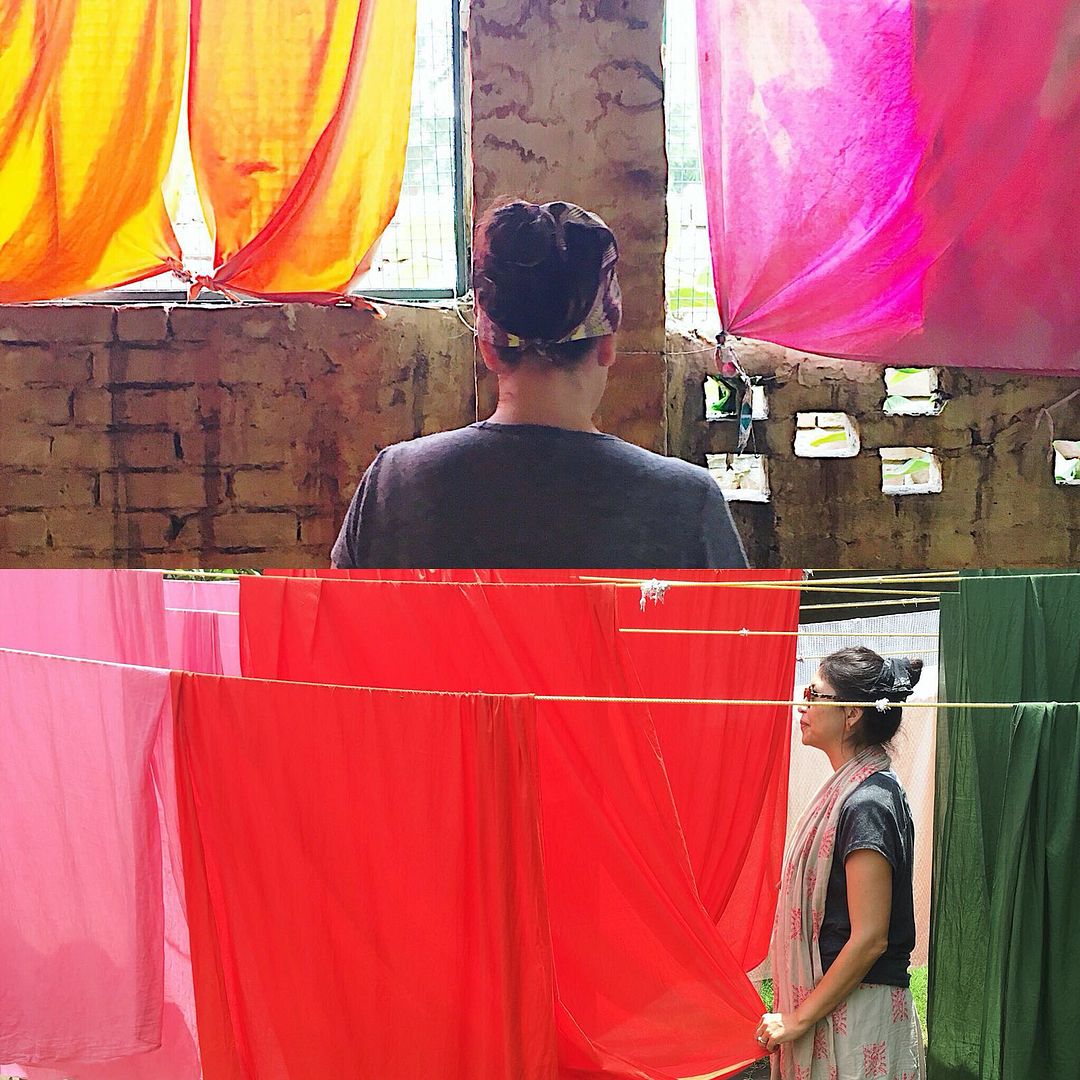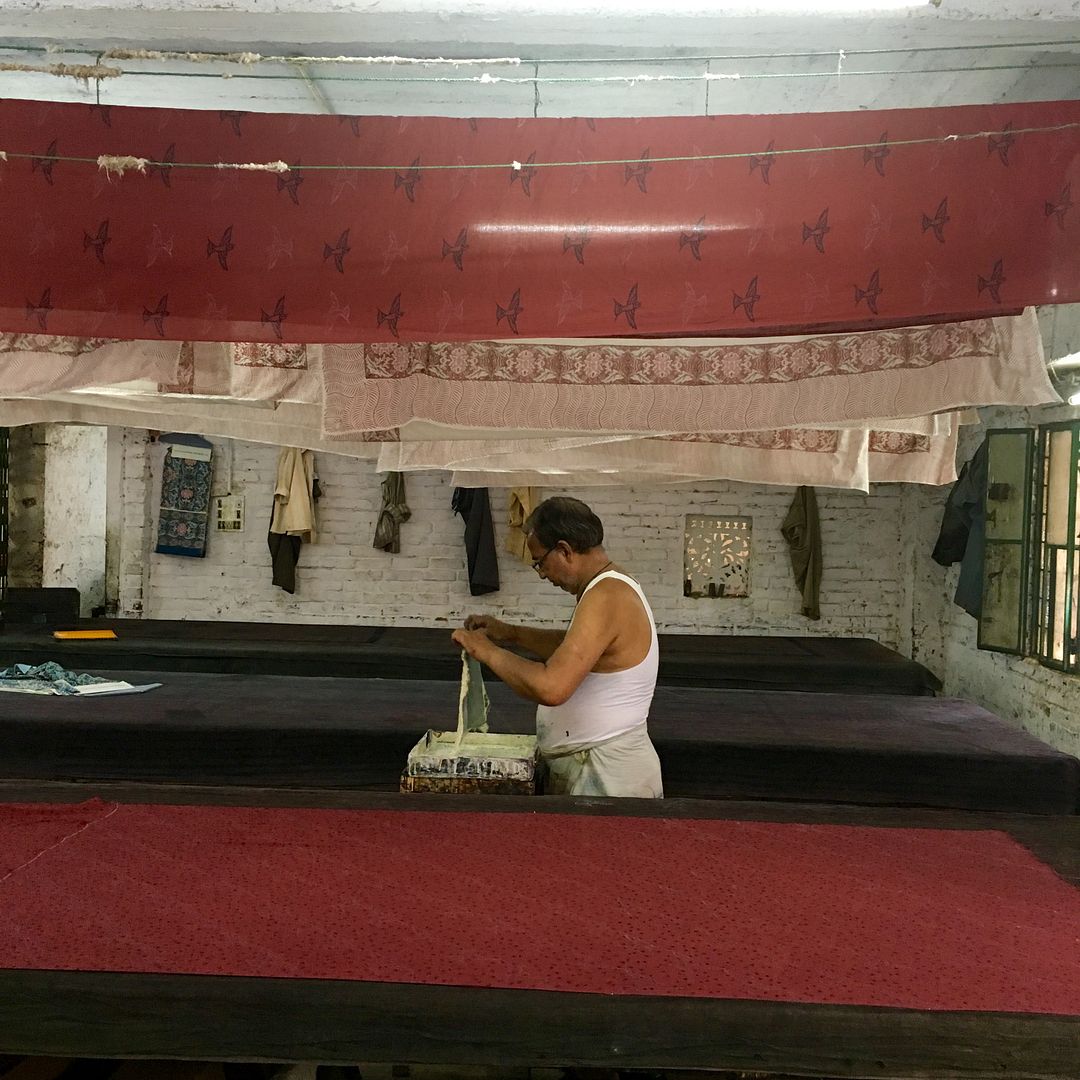 To create the fabrics in the new collection we travelled to rural India this summer to work with our venerable block printing studio. The samples came to life via various stages, involving many artisans and a labor-intensive process that begins with wood blocks. First, the patterns were meticulously hand carved into teak blocks by master wood workers using hammers and chisels.
Then the blocks were painstakingly hand stamped on meters of fabric that was hand-dyed to match the exact colors we chose for the season. Once the blocks were carved and the fabric dyed then the block printing magic began despite the weather challenges of the monsoon season.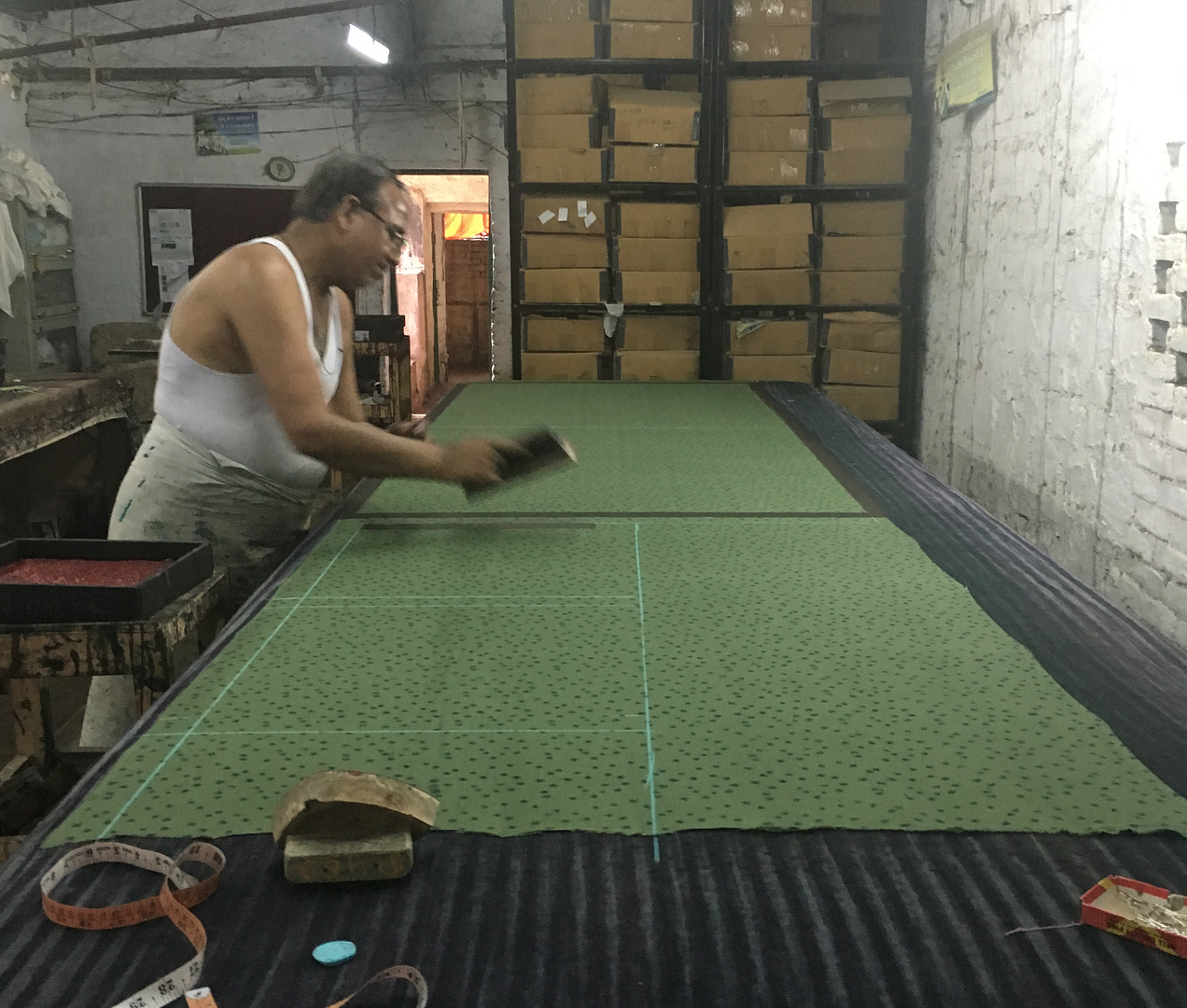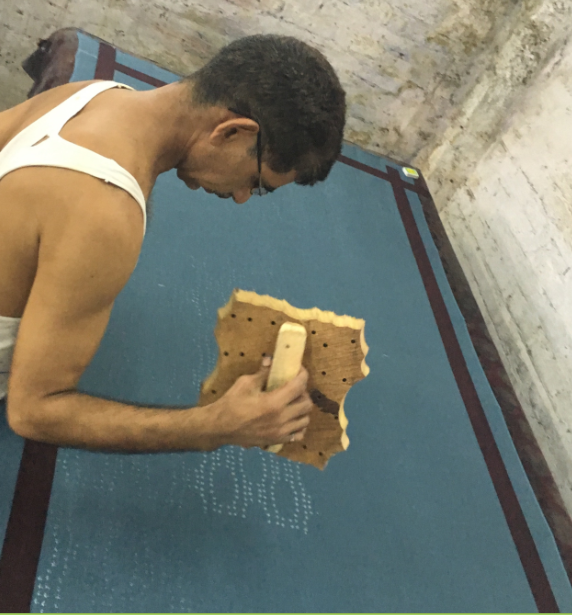 The execution of each scarf involves a master artisan hand block printing each repeat using no rulers or even a grid. This finely honed skill is normally handed down by a family member, much like the guild system that functioned in the European Middle Ages.
The incredible, collective process that goes into the creation of each scarf helps employ local artisans and secures their rich cultural heritage. This method is the epitome of the fair trade movement that has slowly begun to change the fashion industry. It's the antithesis of mass produced, machine made goods, in fact, in Instagram parlance it's referred to as #slowfashion.